About us
CarbONline is an internationally operating, environmentally conscious online service provider of OurOffset Nonprofit LLC. Our company was founded by professionals who are eager to assist companies all over the world in doing for their environment. This means that we create real value for you by helping neutralize your website, products, operation and services. We are dedicated to bring nature as close to people and brands as never before.
We provide our services online which is an easy, quick and convenient way for you to let your website or company go green.
WE BELIEVE THAT WITH COOPERATION WE CAN OVERCOME CLIMATE CHANGE.
iCC is our community that unifies companies committed to do for the sustainability of our Earth and work hard to minimize their environmental impact.
Our members partially or totally offset their negative impact on the environment by investing in projects that reduce greenhouse gas emissions. They stand for becoming 100 percent carbon neutral which means that all the negative impacts of their operation or services are offset.  
iCC logo on a website or on a product guarantees to the client that he receives environmental-friendly quality. 
JOIN US TODAY! Be part of a community the members of which believe in the power of cooperation and do their best for a livable future.  
Professional team of experts, all of them committed to sustainability, at your assistance

Complex service packages with many options Have a look at our services

Possibility to make your choice between several green projects


Get acquainted with the projects we offer

Communication support with communication materials and continuous consultancy

International professional organizations in the background like World Business Council for Sustainable Development Visit website
PROJECTS
Once you decide to contribute to a green project with carbon credit purchase in order to reduce your negative impact on the environment, you can feel free to choose between many projects. Now we show you some options. Do not worry if you could not find what you had been looking for: we have even more projects to offer. If you would like to get acquainted with our complete list, please contact us.
FIRST PHASE WIND FARM IN XINJIANG DABANCHENG SANCHANG, CHINA
This first phase wind farm project is located in Urumchi, Xinjiang autonomuos region of China, in a valley between Zhongtian and Gongtian Cordilleras. The 40 turbines, 750 kW each meaning a total capacity 30 MW, provide 86,380 MWh annual electricity for Northwest China power grid replacing fossil fuel consumption and thus reducing the emission of harmful gases. Read more …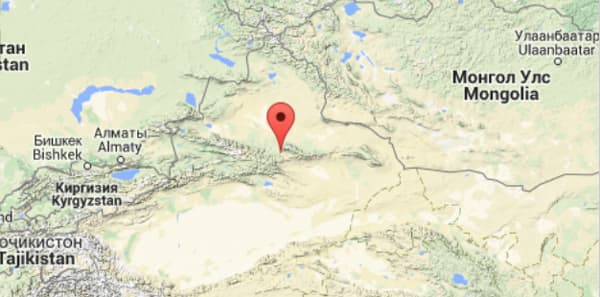 ---
MRF WIND POWER PROJECT IN TAMIL NADU MANAGED BY ENERCON INDIA LIMITED, INDIA
The project set up by the Enercon India Pvt Ltd. is a wind power project located in various places of Tirunelveli district in Tamil Nadu, India. The objective of the project proponent is development, design, engineering, procurement, construction, operation and maintenance of a 14.4 MW MRF Wind Farm power project. The project activity consists of the 18 800 KW Enercon machines with a total capacity of 14.4 MW. The generated electricity will be supplied to Tamil Nadu state electricity grid. Read more …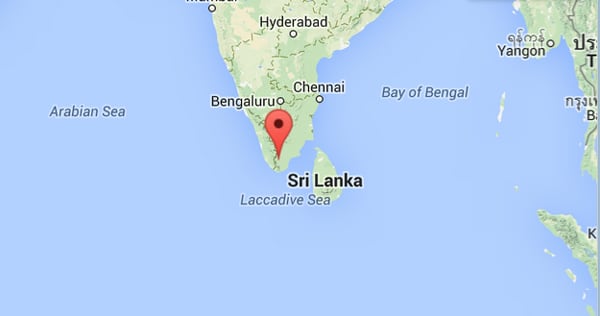 ---
15 MW GRID CONNECTED RENEWABLE ENERGY WIND TURBINE IN KARNATAKA, INDIA
The purpose is development, design, engineering, procurement, finance, construction, operation and maintenance of bundled wind power project of 44 MW in the Indian state of Maharashtra to provide reliable, renewable power to the Maharashtra state electricity grid which is part of the NEWNE grid. The project considered has used the barren land at Satara, Sangli, Nasik and Ahmednagar District in the state of Maharashtra. The project is helping in bridging the gap between demand and supply by using wind as a source of generating electrical energy. Read more …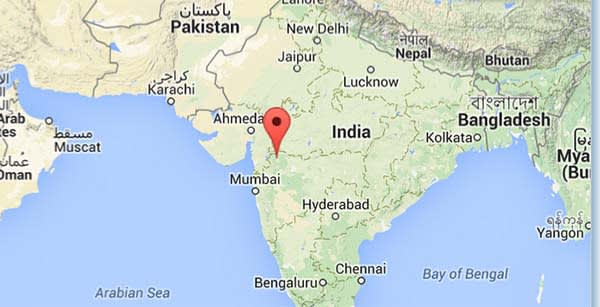 ---
5.65 MW BUNDLED GRID-CONNECTED WIND ELECTRICITY GENERATION PROJECT IN TAMIL NADU AND KARNATAKA, INDIA
The project activity is a bundled wind energy project with total capacity of 5.65 MW, comprising of 17 Wind Turbine Generators (WTG's) of varying capacities, commissioned in the period between 15/02/2002 and 03/12/2003.The project activity under consideration entails generation of clean power by harnessing wind energy – a non-conventional renewable energy resource and export of the electricity generated to the Tamil Nadu Electricity Board and Bangalore Electricity Supply Company Limited (BESCOM) on the basis of Power Purchase Agreements or Wheeling agreements. The electricity exported from the project to the grid thereby replaces an equivalent amount of power generation at the grid connected power plants which are primarily fossil fuel based. Therefore the project activity results in an equivalent amount of CO2 emission reduction which otherwise would have resulted from fossil fuel combustion related to electricity generation at the grid. Read more …
---
13.21 MW BUNDLED GRID-CONNECTED WIND ELECTRICITY GENERATION PROJECT IN COIMBATORE AND ERODE DISTRICTS OF TAMIL NADU, INDIA
13.21 MW Bundled grid-connected wind electricity generation project is located in Coimbatore and Erode districts of Tamil Nadu, India. The project activity consists of 23 wind turbine generators of varied capacities installed in Coimbatore and Erode districts of Tamil Nadu State. The project activity involves generation of clean power by harnessing wind energy and export of the electricity generated to the Tamil Nadu State Electricity Grid and/or to their HT industry. Read more …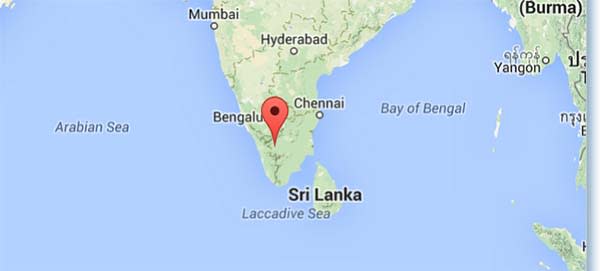 ---
8.5 MW BUNDLED GRID-CONNECTED WIND ELECTRICITY GENERATION PROJECT AT TIRUNELVELI, TAMIL NADU, INDIA
The project activity is a bundled wind energy project with total capacity of 8.5 MW, comprising of 10 Wind Turbine Generators (WTGs) of varying capacities, commissioned in the period between 08/07/2004 and 28/05/2005.The project activity under consideration entails generation of clean power by harnessing wind energy – a non-conventional renewable energy resource and export of the generated electricity to their high tension industry. The power generated from the wind energy generators (WEGs) would be transmitted to the company premises of the respective project proponent by using the grid infrastructure of Tamil Nadu state Electricity Board. The project proponents have entered into a Wheeling agreement2 with Tamil Nadu Electricity Board for the same. The electricity exported from the project to the grid thereby replaces an equivalent amount of power generation at the grid connected power plants which are primarily fossil fuel based. Read more …
---
8.92 MW BUNDLED GRID-CONNECTED WIND ELECTRICITY GENERATION PROJECT IN ERODE AND COIMBATORE DISTRICTS OF TAMIL NADU, INDIA
The project activity consists of 18 wind turbine generators of different installed capacities, located in Erode and coimbatore districts of Tamil Nadu state of India. The project activity involves generation of clean power by harnessing wind energy and export of the electricity generated to the State Electricity Grid and/or to their HT industry. Read more …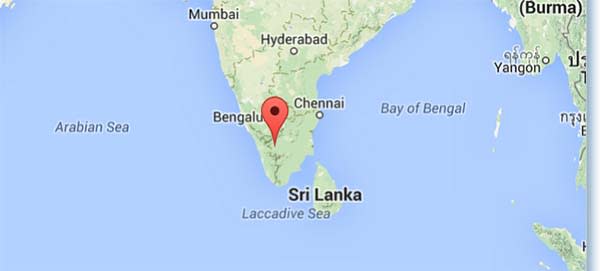 ---
BUNDLED WIND POWER PROJECT STRUCTURED BY KKSK, INDIA
This project activity for which KKSK GROUP is the sponsor, involving a collection of 52 WEGs, all of them are connected to the Southern Grid through Tamil Nadu Electricity Board (TNEB), is situated within the State of Tamil Nadu, India. This wind based electricity generation aggregates to a total installed capacity of 14.285 MW. The purpose of the grouped project activity is to optimize the utilization of the wind resources of the state to generate clean electrical energy in a sustainable manner and to deliver to the State grid, already overwhelmed by power production by thermal power plants utilizing fossil fuels.
Read more …
---
YANGCUN HYDROPOWER STATION PROJECT, CHINA
The project activity comprises a run-of-river hydropower station. It will export renewable hydropower to the central China grid, replacing electricity from fossil fuel based power plants connected to the central China grid, therefore reducing greenhouse gas emissions.The main purpose of the project activity is to generate electricity through sustainable means using hydropower resources, selling the generated output to the state owned central China power grid (ccpg) utility. The project activity will contribute to climate change mitigation efforts and to the sustainable development goals of China. Read more …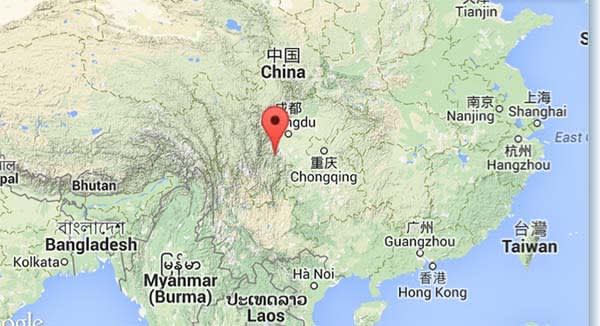 ---
SIAM CEMENT BIOMASS PROJECT, THAILAND
The project is a combination of five greenhouse gas reduction projects located in five different cement manufacturing units of SCG Cement Co. Ltd, in Thailand. All project activities in this group involve partial replacement of fossil fuels by alternative fuels or less carbon intensive fuels, including biomass, in kiln processing of cement manufacture. In order to implement the project activities a complete system for receiving, storing, and feeding alternative fuels and less carbon intensive fuels needs to be introduced.
Read more …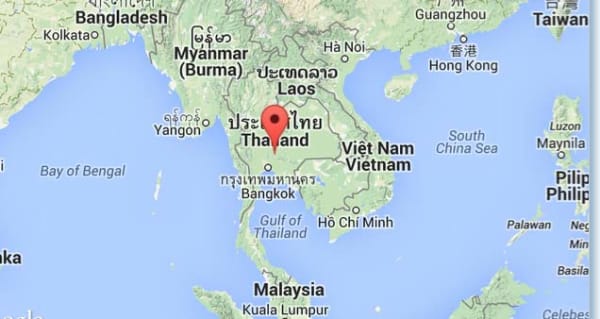 ---
SOFALA COMMUNITY CARBON PROJECT, MOZAMBIQUE
Project activities: Afforestation & Reforestation; Agroforestry; Forest Conservation & Avoided Deforestation The project aims to develop sustainable land use and rural development activities in the Gorongosa National Park buffer zone in Sofala State, Mozambique, linked to carbon payments. The project has been working with the community in the Chicale Regulado, a collection of villages, to assess the potential of these activities to generate verifiable carbon emission reductions. The project has produced systems and procedures that may be used throughout the Miombo biome and beyond.
Read more …
---